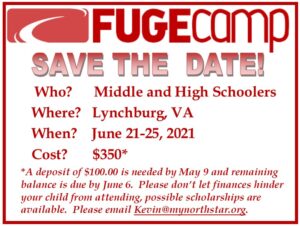 Why FUGE?
For students, a week at camp is exciting, fun, loud and sometimes even messy! Every moment at FUGE is intentional and designed to take students out of their normal routine and place them into an environment that is focused on a relationship with Christ.
This is truly a life-changing opportunity for students to grow in their faith and to learn how to be evangelists for Christ.
Questions?? Email Youth@mynorthstar.org.